On river cruises, the world's most spectacular destinations come to you!
If the idea of a massive cruise ship doesn't entice you, river cruises may be the perfect solution! Small vessels, gourmet dining experiences, and enlightening journeys across Europe epitomize the allure of river cruises. They're one of the fastest-growing travel segments today for a reason. Connect with one of our travel experts at Allied Travel for a consultation, and discover why everyone is talking about river cruises!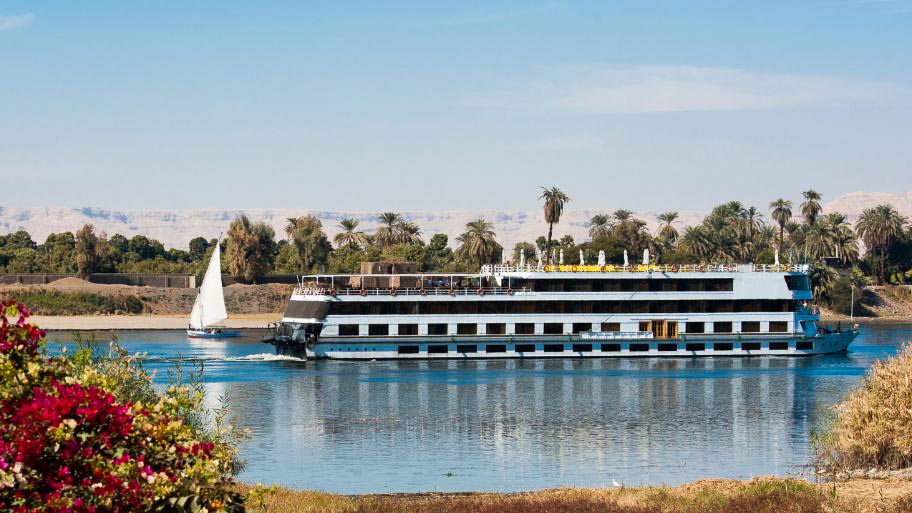 River cruising takes you right to the heart of Europe via its grand waterways, providing you with an intimate look into the continent's cultural and historic treasures. Immerse yourself in the quaint villages, vibrant cultural centers, and picturesque landscapes of The Netherlands, Austria, Germany, France,
Hungary and Switzerland, and unlock a whole new world of discovery.
Embarking on a river cruise across Europe is more than just a journey; it's a leap into a treasure trove of discovery, a transformative experience that leaves you with memories and stories that last a lifetime. Let the rivers of Europe be your guide to an unforgettable adventure.
The popularity of River Cruises has swept across Europe, yet their allure isn't limited to that one continent alone. Ever thought about how you could also embark on river cruises sailing through the mystical landscapes of Asia, the historic realms of Egypt, or even the scenic routes within the United States? Unearth wonders like grand pyramids, timeless cities, breath-taking temples, and serene pastoral vistas. Whether it's ancient history or natural beauty, there's an expansive world waiting to be discovered – surprisingly, some of these treasures might just be nestled right in your own backyard!
Unique features of river cruising
A world of destinations at a more relaxed pace, giving you time to appreciate the landscapes,
culture, and people
Smaller, less-traveled ports that the bigger cruise ships can't access
Curated yet flexible itineraries and activities at every stop
Exclusive shore excursions and land programs led by locals
More time to explore cities with late-night stays
Allied Travel is the #1 Viking agency in the Midwest region! However, we work with all the major river cruise brands as well and our experts can help you find the perfect cruise line fit AND the perfect itinerary:
Viking

Uniworld

Azamara

AmaWaterways

Mayflower

American Cruise Lines

Avalon
"Our wedding was perfect! We had around 40 family and friends at our wedding in Cancun. That was a lot of coordinating! Thankfully Allied Travel took all of the stress and worry off of our plates! They really allowed us the opportunity to enjoy our wedding and our honeymoon at another resort! The hardest part will be deciding where we want to go next! Allied Travel will do all of our resort and vacation planning from here on out! Thank you again!! 5 Stars, A+, 10/10, truly the highest praised rating available!"
"My husband and I were connected to Allied Travel through a friend and we could not have been happier we did. Outside of booking our own flight, they helped us find our hotels and activities while in Hawaii for our honeymoon. When one hotel put us in a different room than what we paid for, Allied Travel was on top of it and had the situation worked out within an hour…at 11 pm CST. Not being someone that enjoys trip planning, we will absolutely utilize their services for future trips!"
"Just returned from a trip to London & Paris that Allied Travel helped us plan. They arranged flights, hotels and train links. Their travel specialist was very accommodating and was happy to help us keep searching till we found the hotels we wanted. These ended up being nicer than we expected. This is the second time we have used Allied Travel to help us arrange a trip to Europe. We plan on using them again for future overseas trips."