Honeymoon Travel Agent Guide
In the whirlwind of excitement, you're getting ready to tie the knot with your soulmate. Wedding planning, however, can be overwhelming, considering the numerous aspects that require attention. After this, there's the crucial task of arranging your honeymoon, that blissful retreat you both eagerly await following the wedding – a serene commencement to your shared life. Instead of dedicating hours to research, allow our Honeymoon Travel Agent at Allied Travel to offer their expert assistance. This time should be about relishing the moment, not struggling with details – entrust your honeymoon planning to us.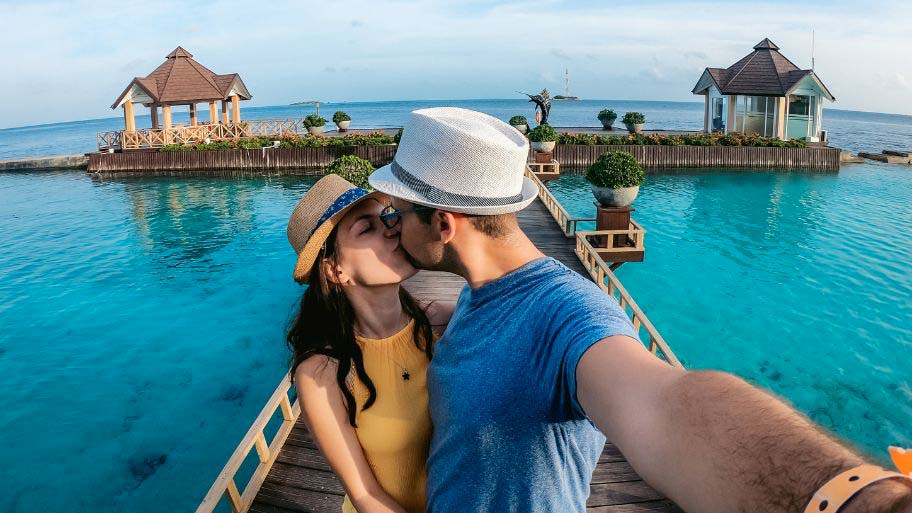 Should you choose a honeymoon package or design your own one-of-a-kind trip?
Choosing from hundreds of romantic destinations can be challenging. How do you know which is right for you and your partner? Should you opt for an all-inclusive resort or a boutique hotel? Do you prefer a tranquil beach or an action-packed adventure? With as many honeymoon options as there are couples, making the perfect choice could be daunting. Our Honeymoon Travel Agent with decades of experience can guide you. They will help you navigate the decision-making process, offering recommendations that align with your budget. After all, you have enough on your plate already.
We design the best combination of destination, resort, price and air itinerary

We handle all aspects of your trip: seat assignment, frequent flier, car rental, special room requests & honeymoon packages

We check and double-check every detail

We assist with schedule changes, delays and cancellations 24/7

We make things happen through our connections that internet websites simply can't

Allied Travel does not charge a planning or booking fee when we help design your honeymoon.
Wedding Registry Available
A destination wedding or honeymoon is the most important trip of a couple's new life together. Allied Travel's wedding registry is a great way to contribute to that special couple's special day. What better gift than a lasting memory made possible by you? Registry funds can be used to help finance the couple's trip, or add extras like spa treatments, romantic dinners, room upgrades and excursions.
"Our wedding was perfect! We had around 40 family and friends at our wedding in Cancun. That was a lot of coordinating! Thankfully Allied Travel took all of the stress and worry off of our plates! They really allowed us the opportunity to enjoy our wedding and our honeymoon at another resort! The hardest part will be deciding where we want to go next! Allied Travel will do all of our resort and vacation planning from here on out! Thank you again!! 5 Stars, A+, 10/10, truly the highest praised rating available!"
"Just returned from a trip to London & Paris that Allied Travel helped us plan. They arranged flights, hotels and train links. Their travel specialist was very accommodating and was happy to help us keep searching till we found the hotels we wanted. These ended up being nicer than we expected. This is the second time we have used Allied Travel to help us arrange a trip to Europe. We plan on using them again for future overseas trips."
"My husband and I were connected to Allied Travel through a friend and we could not have been happier we did. Outside of booking our own flight, they helped us find our hotels and activities while in Hawaii for our honeymoon. When one hotel put us in a different room than what we paid for, Allied Travel was on top of it and had the situation worked out within an hour…at 11 pm CST. Not being someone that enjoys trip planning, we will absolutely utilize their services for future trips!"