We Specialize in Group Travel
Coordinating group travel involves many moving parts. There's lots to consider.  Leave it to us!  The agents at Allied Travel have decades of experience in handling group travel and have successfully coordinated the travel needs for groups of up to 500 people.  Whether it's a leisure group, business meeting, mission trip, convention or incentive group, a destination wedding or athletic team trip, we've got your group covered.
The most important part of any group travel is contract negotiation. If you have a large group traveling, there is a lot of money on the table.  We determine your key objectives, then negotiate the most favorable contracts with airlines and hotels to maximize those objectives.  Our negotiating experience and buying power helps ensure you aren't leaving that money behind. There are lots of variables in group travel contracts, as well as lines of fine print — variables and fine print are our forte!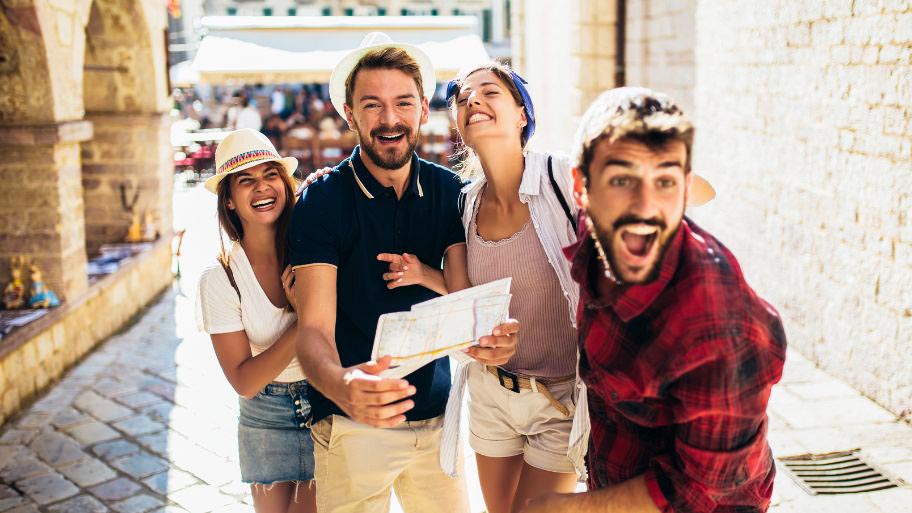 Ground transportation arrangements
Allied Travel offers custom tours specially designed by our group travel experts. No need to worry about where you're going, how you'll get there or where you'll stay. Everything is put together for you, and include experiences not usually available to the general public. View our Custom Group Tours here.
Simpson College athletic teams
"Our wedding was perfect! We had around 40 family and friends at our wedding in Cancun. That was a lot of coordinating! Thankfully Allied Travel took all of the stress and worry off of our plates! They really allowed us the opportunity to enjoy our wedding and our honeymoon at another resort! The hardest part will be deciding where we want to go next! Allied Travel will do all of our resort and vacation planning from here on out! Thank you again!! 5 Stars, A+, 10/10, truly the highest praised rating available!"
"Just returned from a trip to London & Paris that Allied Travel helped us plan. They arranged flights, hotels and train links. Their travel specialist was very accommodating and was happy to help us keep searching till we found the hotels we wanted. These ended up being nicer than we expected. This is the second time we have used Allied Travel to help us arrange a trip to Europe. We plan on using them again for future overseas trips."
"My husband and I were connected to Allied Travel through a friend and we could not have been happier we did. Outside of booking our own flight, they helped us find our hotels and activities while in Hawaii for our honeymoon. When one hotel put us in a different room than what we paid for, Allied Travel was on top of it and had the situation worked out within an hour…at 11 pm CST. Not being someone that enjoys trip planning, we will absolutely utilize their services for future trips!"