Why Choose St. Martin for Your Next Vacation?
Highlighted in our St. Martin Travel Guide, this radiant gem in the northeastern Caribbean Sea offers a rich tapestry of cultural experiences, breathtaking sceneries, and thrilling adventures. The captivating island, a melting pot of diverse cultures, stands as the ultimate paradise for travelers seeking a tropical getaway.
Its unique dual nationality, split between French Saint-Martin and Dutch Sint Maarten, makes it an exotic blend of European charm and Caribbean hospitality. You'll find French bakeries, Dutch architecture, and Caribbean beach bars all on the same island, painting a vibrant cultural tableau.
Whether you're looking to explore lush nature reserves, bask on sun-soaked beaches, or dive into a world of vibrant marine life, St. Martin will not disappoint. From the culinary delights of Grand Case to the bustling night markets of Marigot, every moment here unfolds a new chapter of exploration and discovery.
The island's compact size belies the wealth of experiences that it offers. It is a unique destination that provides the perfect balance of relaxation, adventure, and cultural immersion. Take a trip to St. Martin and let the Caribbean magic unfold.
Embracing the Charm of St. Martin, Caribbean!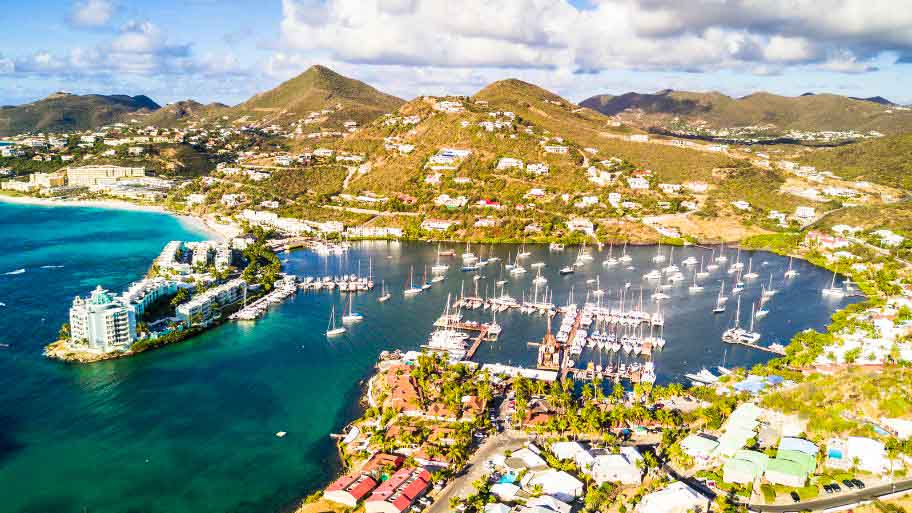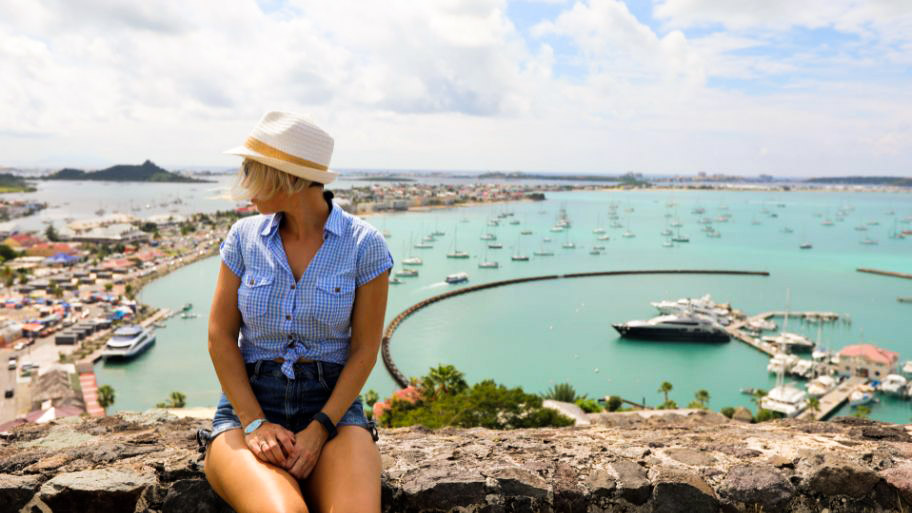 Climate and Best Time for a St. Martin Vacation
St. Martin, with its tropical allure, is a year-round travel haven. It dons a warm, sunny disposition throughout the year, making it a perpetual magnet for sun seekers. Despite this, many travelers favor the months from December to April, when the island is graced with cooler temperatures and diminished rainfall, creating the perfect setting for outdoor exploration and beach lounging.
During this period, the island is at its vibrant best, as the streets buzz with vivacious festivals, and the local flora bursts into a spectacle of color. The azure waters are crystal clear, perfect for snorkeling and diving enthusiasts to explore the underwater marine life. Additionally, the trade winds provide ideal conditions for sailing and water sports, adding a thrilling dimension to your Caribbean vacation.
No matter when you choose to visit, St. Martin promises a tropical paradise replete with unforgettable experiences.
The Uniqueness of St. Martin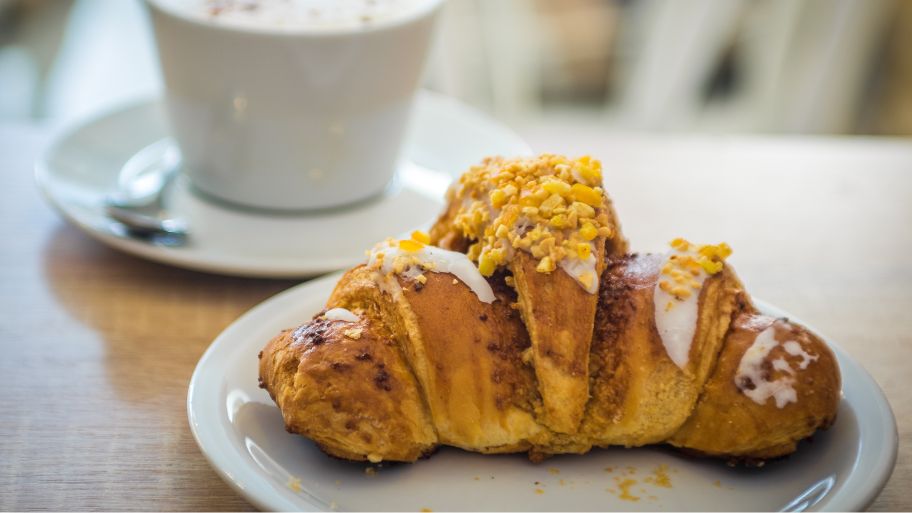 The culinary landscape of St. Martin is equally varied and delicious, a testament to its multicultural heritage. Savor the island's unique gastronomy, where European sophistication seamlessly melds with Caribbean zest. From fresh seafood dishes garnished with local herbs to decadent French pastries and robust Dutch cheeses, your taste buds are in for a cosmopolitan treat. Truly, a visit to St. Martin is an exploration of culture and cuisine, offering a wealth of experiences under the Caribbean sun.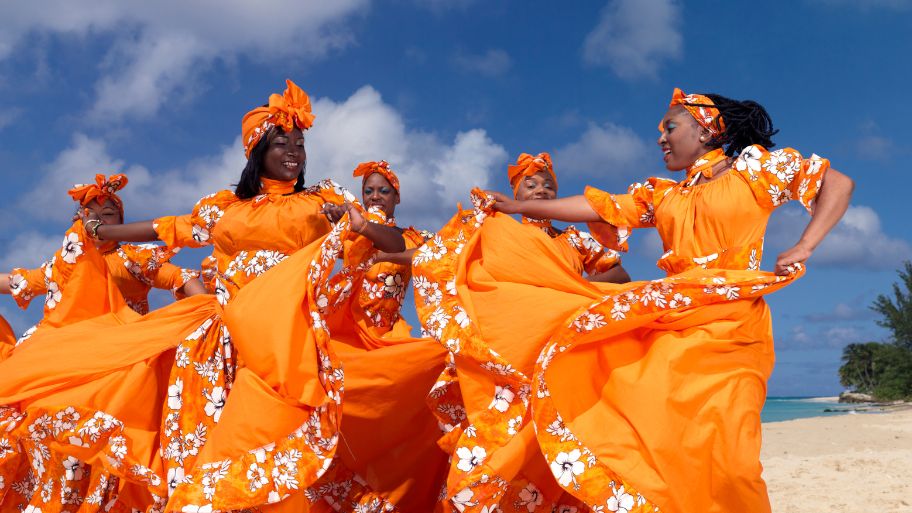 The soul of St. Martin thrives in its rich cultural blend. This island, a lively canvas of diverse traditions and languages, encapsulates a harmonious confluence of French, English, Dutch, and indigenous influences. As you navigate through the bustling local markets or tranquil beaches, the polyglot nature of the island becomes evident, with melodious fragments of different languages floating in the air.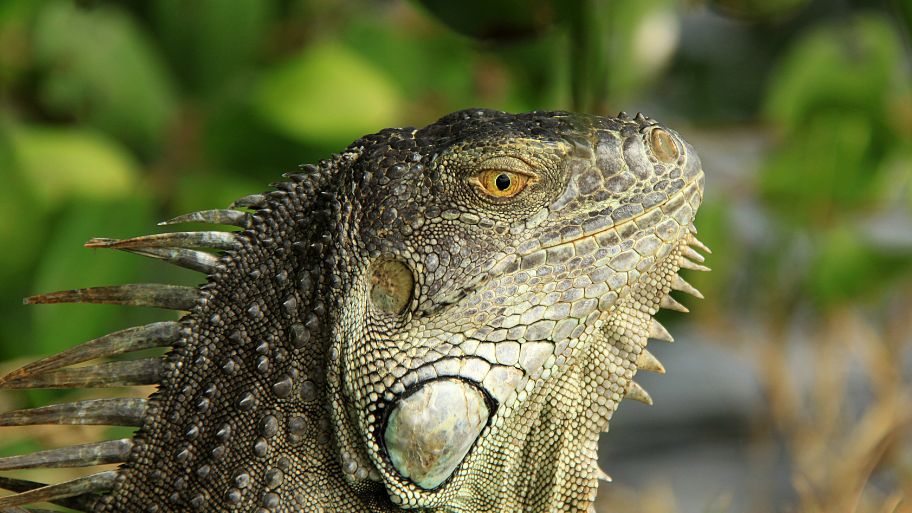 Serene Beaches and Exotic Wildlife
St. Martin hosts 37 breathtaking beaches. However, did you know that St. Martin is also home to a butterfly farm? Or that the island's rocky cliffs and offshore cays provide sanctuary to numerous bird species?
St. Martin isn't just a tropical paradise; it's a vibrant cultural experience, a serene escape, and a wildlife haven rolled into one. So why not choose a St. Martin vacation for your next travel adventure?
Must-Visit Attractions in St. Martin
St. Martin is an island that amazes travelers with its unique blend of natural wonders and historic sites.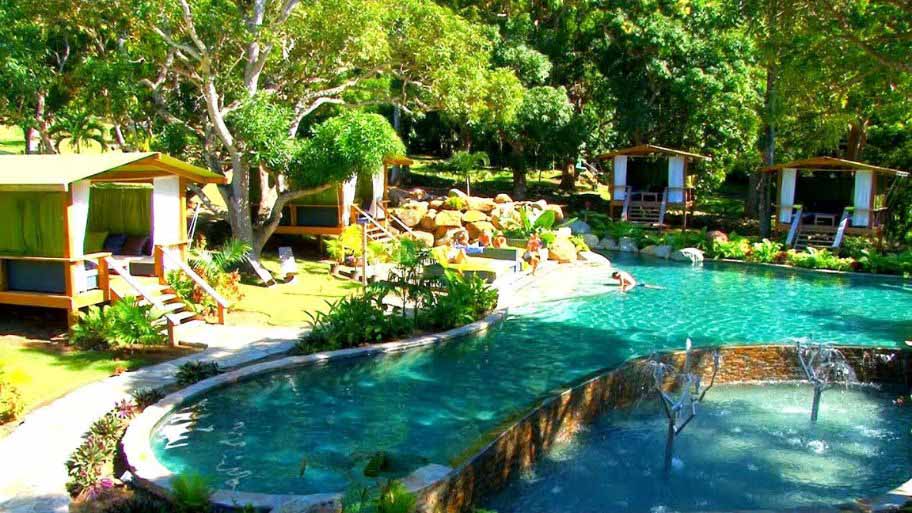 On the slopes of Pic Paradis, the Loterie Farm offers a break from the beach scene. Lesser-known to tourists, this private nature reserve tempts visitors with a canopy adventure course, hiking trails, and a calm natural pool.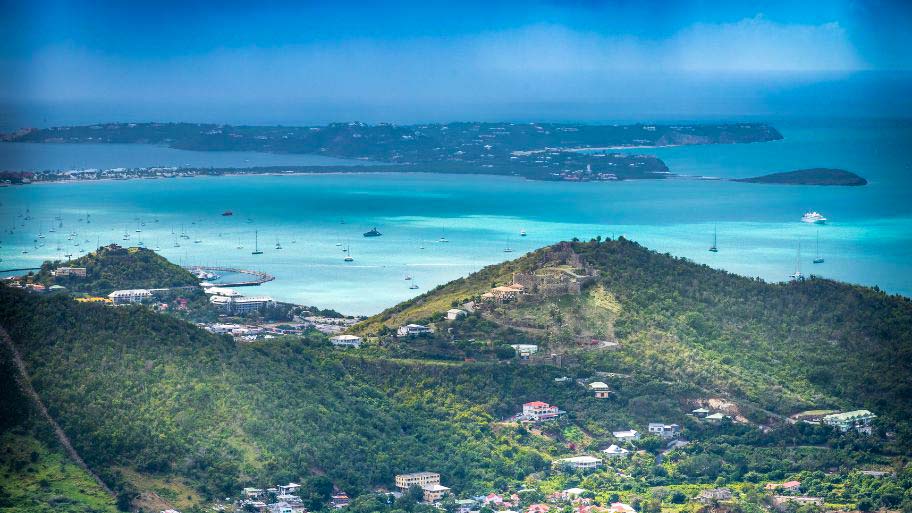 St. Martin's highest point, Pic Paradis, provides a stunning panorama of the island. Few people know that there are two viewing areas, one showing the island's luscious interior and the other offering a view of neighboring islands in the distance.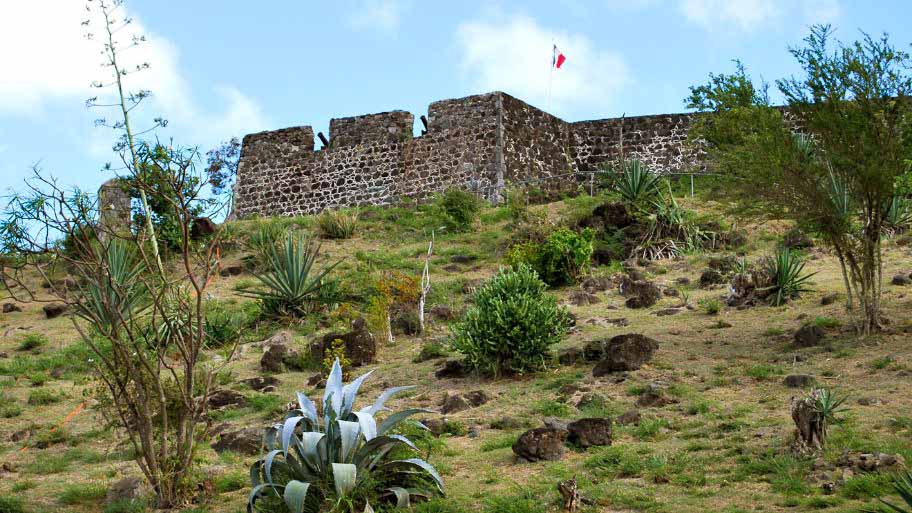 Overlooking Marigot Bay, Fort Louis stands as a testament to St. Martin's history. A less commonly known fact is that the cannons still visible were discovered underwater, having been thrown in the sea when the fort was abandoned.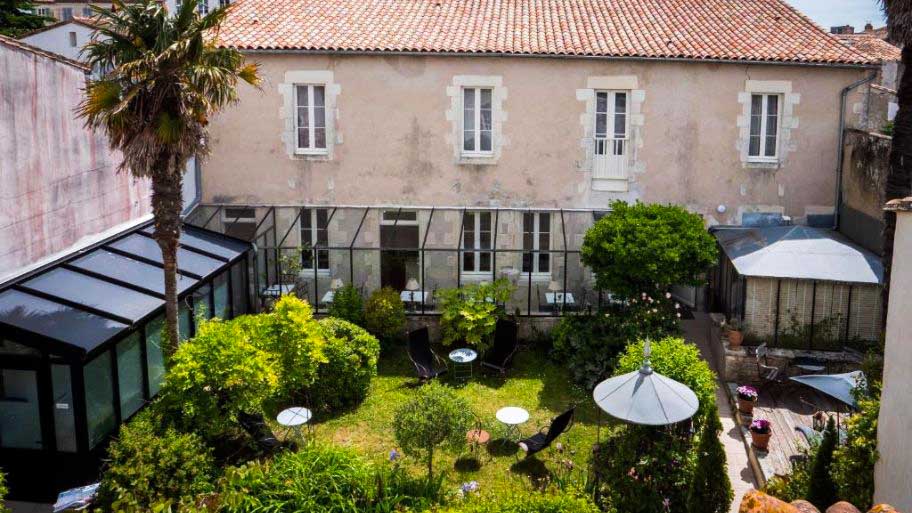 Also known as La Maison, the Old House is a living museum providing insights into traditional West Indian life. What's unique is that it's in a traditional West Indian home, offering an authentic glimpse into the past.
A Saint Martin travel experience isn't complete without visiting these attractions. From the heights of Pic Paradis to the depths of Loterie Farm, and from the historic Fort Louis to the charming Old House, your St. Martin vacation will be filled with discovery. Experience the allure of St. Martin's unique blend of nature and history on your visit.
Experiencing the Delightful St. Martin Cuisine
St. Martin, a culinary treasure of the Caribbean, combines local ingredients and international influences to create a flavor experience you won't forget.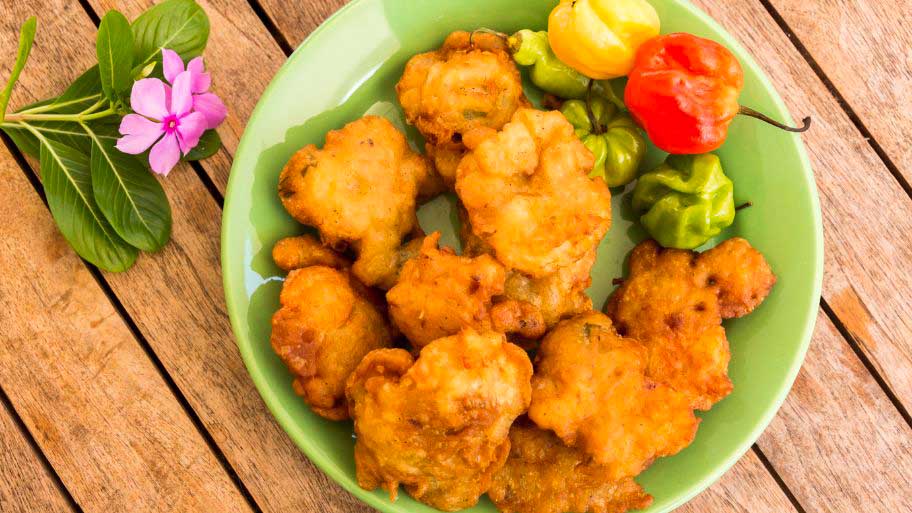 Accras de Morue, crispy saltfish fritters, are a much-loved starter on the island. A lesser-known fact is that these golden bites often feature in local festivals and gatherings, making them a part of St. Martin's vibrant social scene.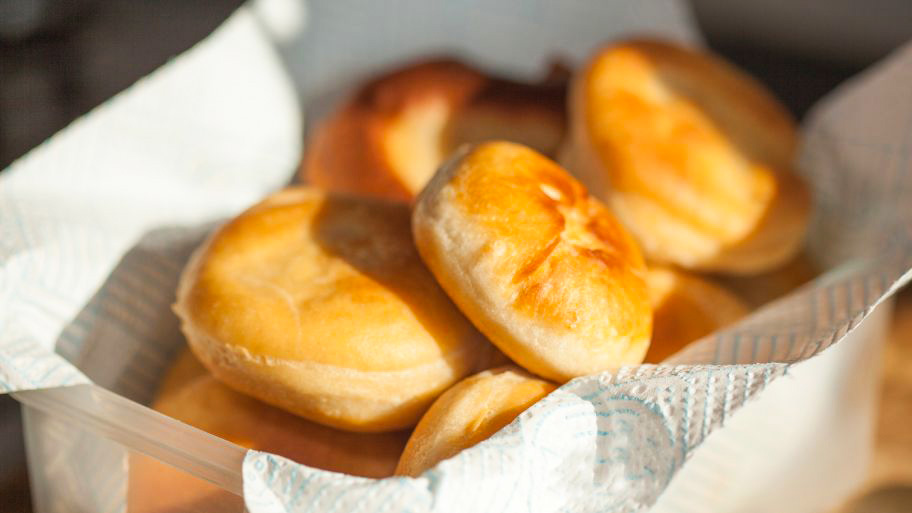 St. Martin's Johnny Cake, a fried cornbread, isn't your usual sweet cake. This versatile treat often accompanies savory dishes, even replacing bread in sandwiches. It's a local secret that some eateries serve them with a dusting of powdered sugar for a sweet twist.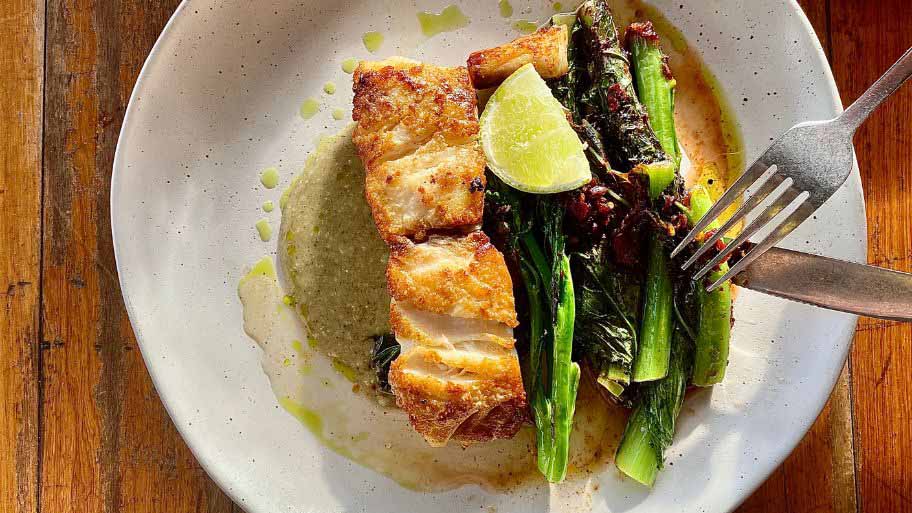 St. Martin is also known as the "Culinary Capital of the Caribbean." But few know that many of its gourmet restaurants, especially in Grand Case, often blend Creole flavors with French techniques, offering a truly unique dining experience.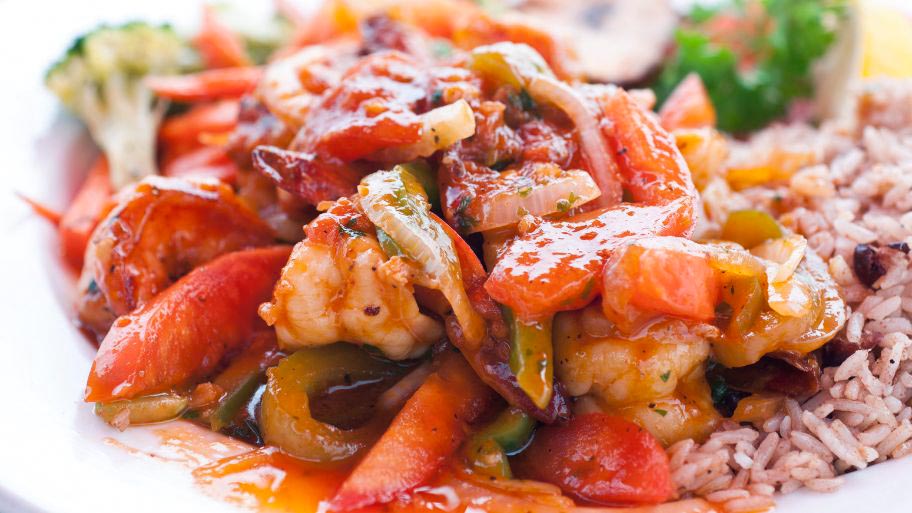 Local eateries, called "lolos," are where you'll find the heart of St. Martin's cuisine. Interestingly, these modest establishments often serve some of the freshest seafood on the island, sourced from the local fishermen each day.
Whether you're indulging in gourmet dining or exploring the flavors at a local lolo, experiencing St. Martin's cuisine is a highlight of any St. Martin vacation. Embark on a culinary adventure and discover the delightful tastes of this vibrant island on your next Saint Martin travel.
Top Accommodations in St. Martin for a Comfortable Stay
Whether you prefer the lap of luxury or budget-friendly options, St. Martin offers a variety of accommodations to make your Saint Martin travel memorable.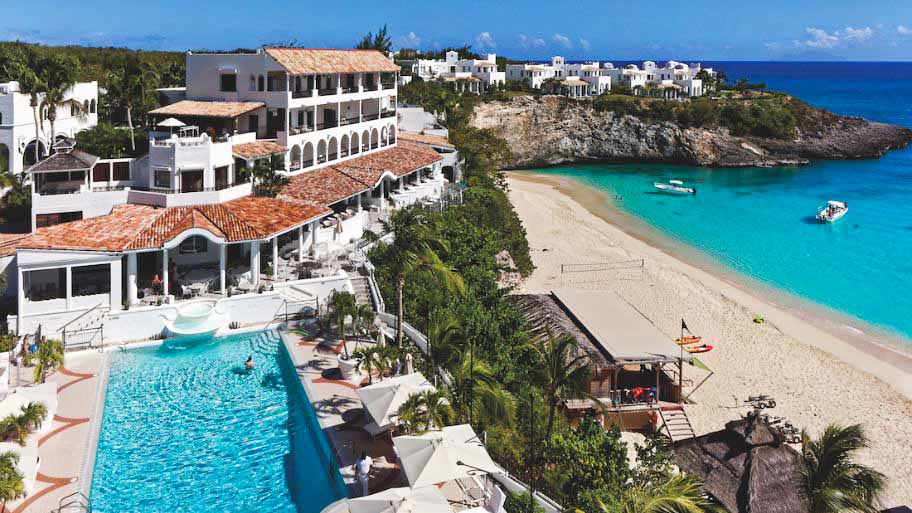 Belmond La Samanna, set on the island's most exclusive beach, Baie Longue, is a luxurious retreat offering an unrivaled level of seclusion. Beyond its famed setting, it's less known that this resort is home to an impressive wine cellar, housing over 12,000 bottles – a must-visit for wine connoisseurs.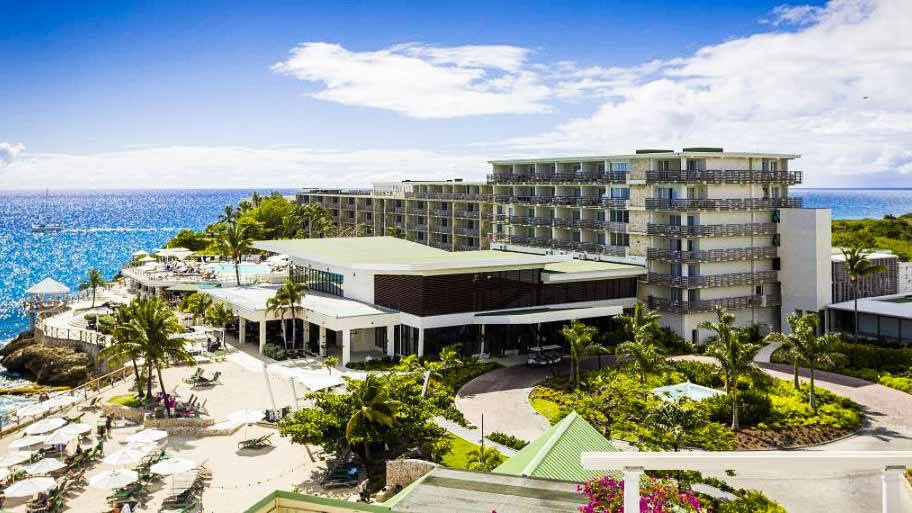 Sonesta Ocean Point Resort
Sonesta Ocean Point Resort is a stylish and modern, adults-only resort in Maho Bay. Not many know that its design incorporates eco-friendly practices, ensuring luxury without compromising the environment.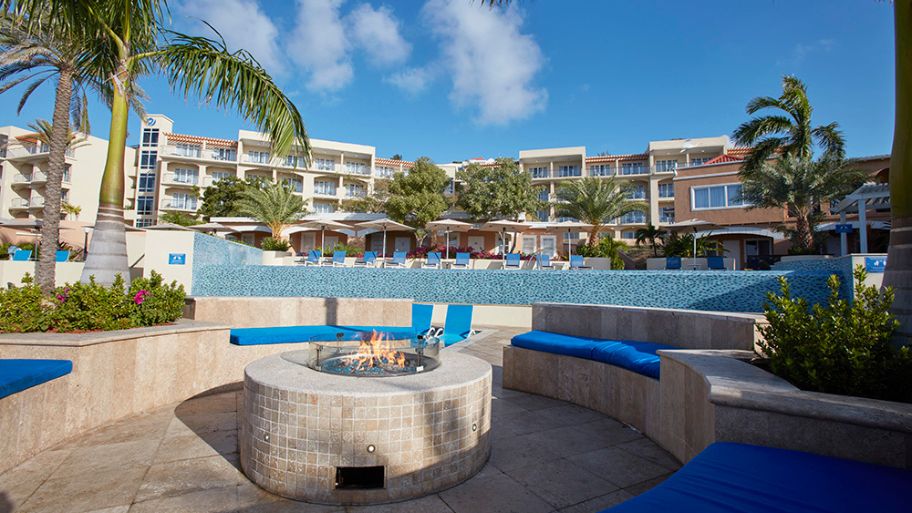 Divi Little Bay Beach Resort
For those seeking affordability without compromising comfort, Divi Little Bay Beach Resort provides an answer. It's tucked away on a private peninsula, ensuring tranquility away from bustling tourist spots. The resort's scuba diving excursions to untouched local shipwrecks are a unique offering not to be missed.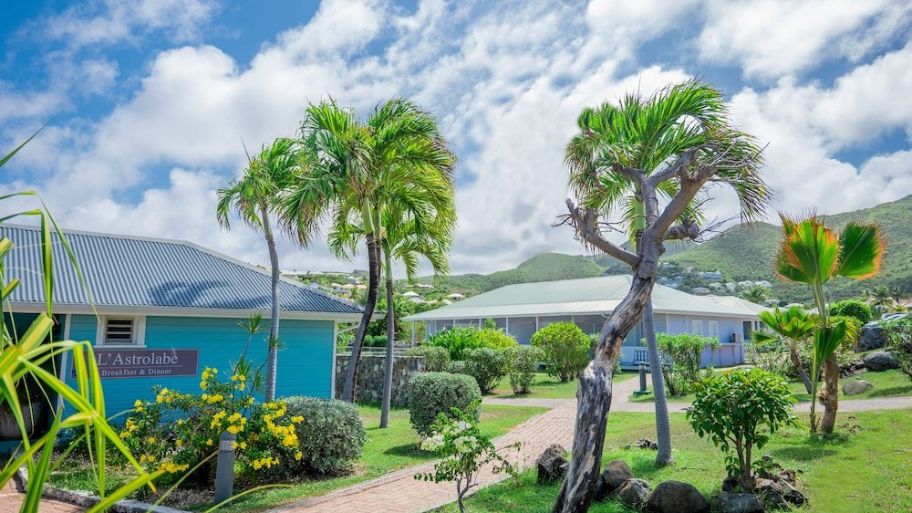 Located in Orient Bay, Hôtel Esmeralda Resort offers comfortable villas amidst a lush tropical garden setting. What many don't know is that each villa has a semi-private pool, a little-known fact that ensures an intimate and memorable Saint Martin travel experience.
Whether you opt for the unparalleled luxury of Belmond La Samanna and Sonesta Ocean Point Resort or the budget-friendly comfort of Divi Little Bay and Hotel Esmeralda Resort, St. Martin offers a home away from home for every traveler. Choose your preferred accommodation and create unforgettable memories on your St. Martin vacation. Remember, your choice of accommodation can redefine your vacation, so choose one that resonates with your desires for luxury, comfort, and unique experiences.
Unpacking the Costs: What to Expect When Budgeting for St. Martin
Visiting St. Martin is an unforgettable experience, but it's essential to understand the costs involved. Here's a breakdown to help you budget for your Saint Martin travel.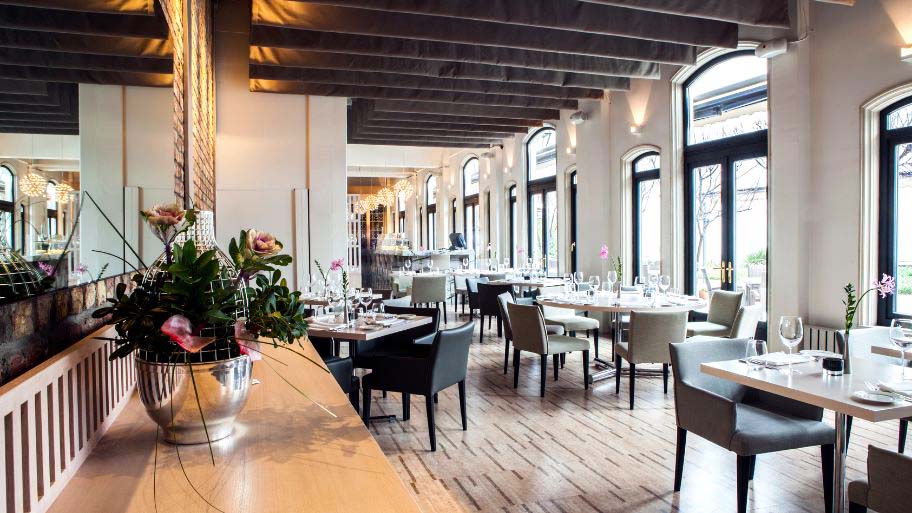 Meal Expenses at Restaurants
Eating out at restaurants in St. Martin offers a blend of gourmet cuisine and local flavors. Typically, an average meal costs between $20 to $40 per person, though upscale restaurants may be higher. Not commonly known, lunch is often less expensive than dinner, offering a budget-friendly option to enjoy the island's gastronomy.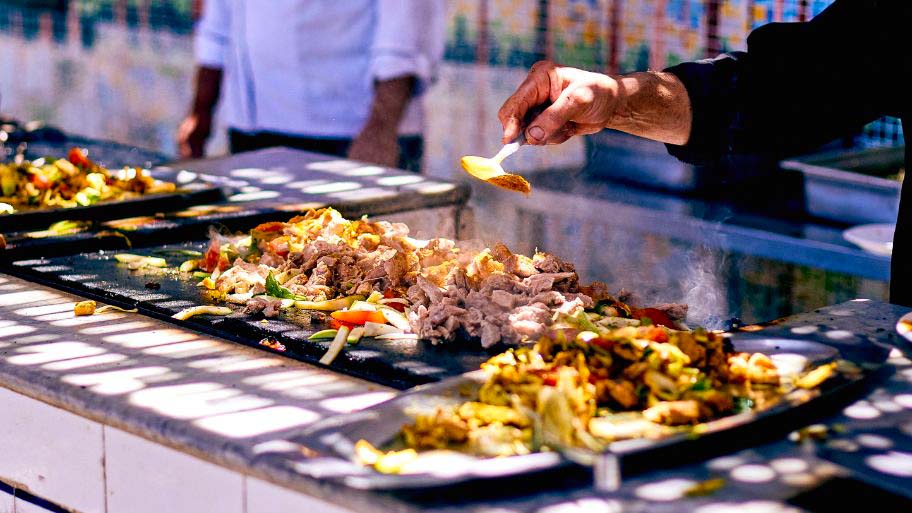 Cost of Local Street Food
For a budget-friendly food experience, local street food costs around $5-$10 per meal. Besides being economical, it's a lesser-known fact that these food stalls often carry traditional dishes you won't find in restaurants.
Average Costs for Travel and Accommodation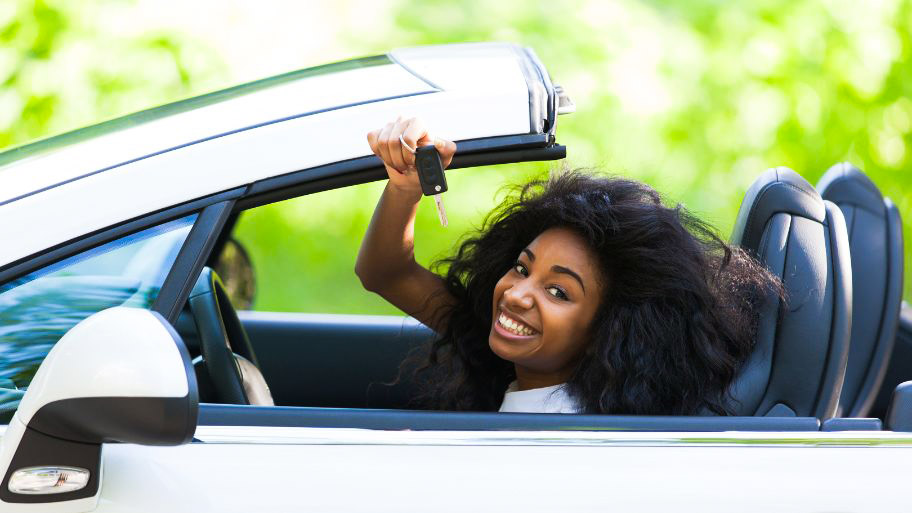 Renting a car is a common way to explore St. Martin, with rental rates averaging $30-$40 per day. Unexpectedly, you'll find gas prices higher than in the US, due to import costs, averaging about $1.40 per liter.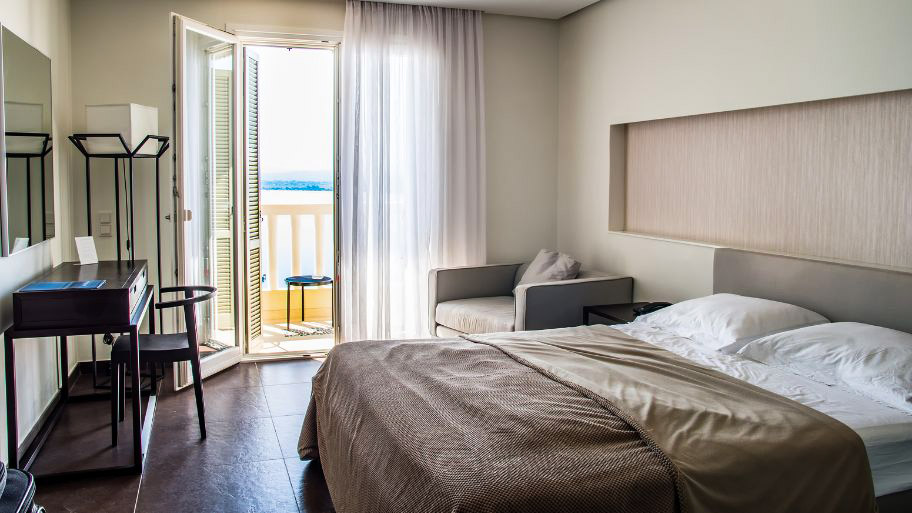 The cost of accommodation can vary widely, depending on your preference. Budget guesthouses can range from $70-$90 per night, while luxury hotels may cost $250-$500 per night. Unknown to many, off-peak season rates are significantly lower, making the dream of a St. Martin vacation more achievable.
Understanding these costs will ensure a smoother travel experience, allowing you to focus on creating unforgettable memories in St. Martin.
Tips for a Successful Saint Martin Travel
Planning a St. Martin vacation requires insightful decision-making. Here are some tips for a successful travel experience.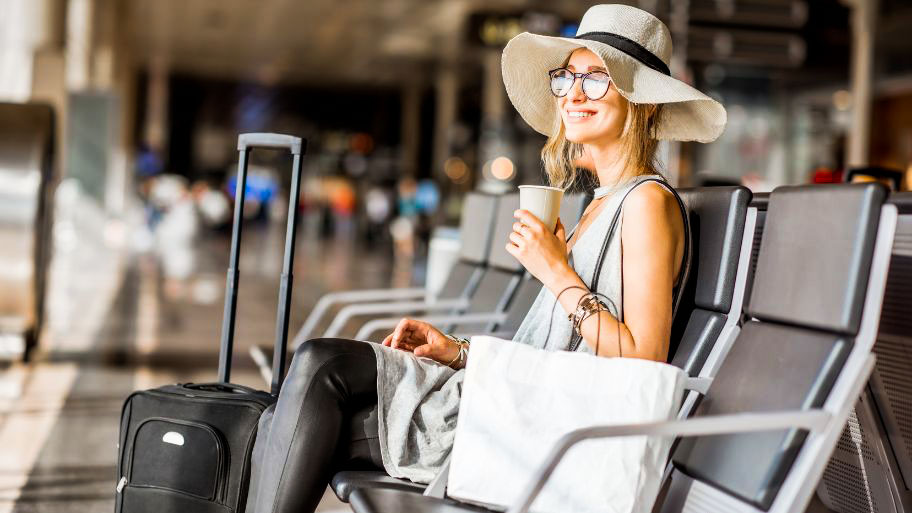 Traveling during Off-peak Seasons
Traveling in the off-peak season, generally May to November, lets you enjoy the island's beauty with fewer crowds and lower prices. It's a lesser-known fact that rainfall is often brief and followed by sunshine during these months, making it a viable option for budget travelers.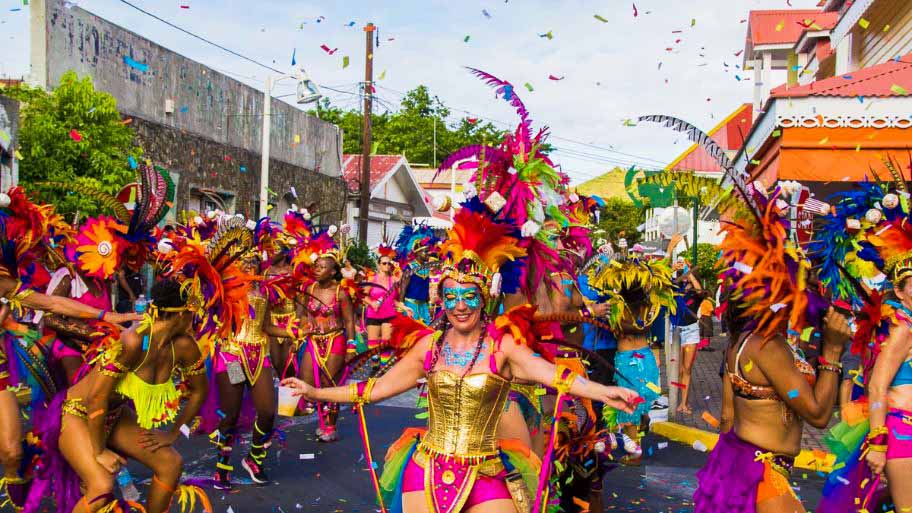 Attending Local Festivals
St. Martin's colorful local festivals are a treat to witness. For example, the lesser-known Marigot Fisherman's Festival in July offers authentic cultural experience not commonly experienced by tourists.
Safety and Health Precautions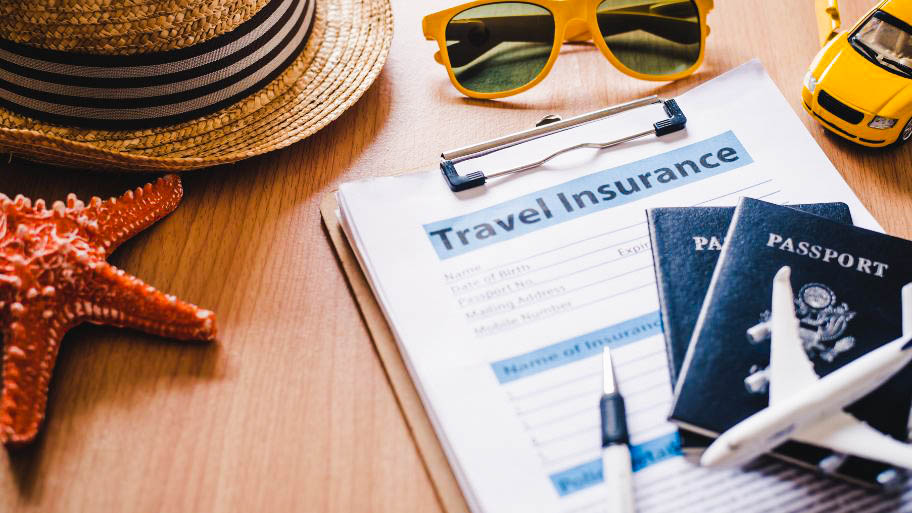 While St. Martin is a safe destination, investing in travel insurance provides peace of mind. Beyond common knowledge, insurance can also cover trip cancellations, an aspect often overlooked by travelers.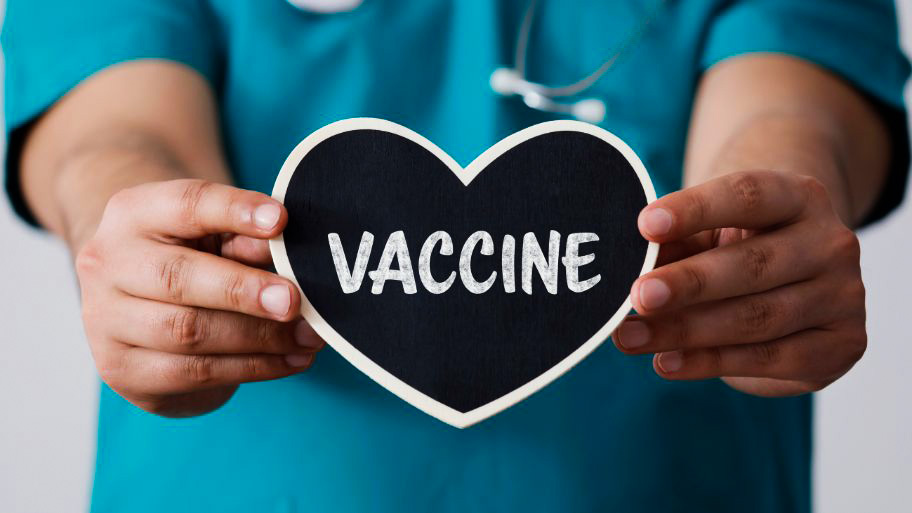 Vaccinations and Health Preparations
Routine vaccines should be up-to-date before any overseas travel. While it's common knowledge to take malaria precautions, it's less known that there's no risk of Yellow Fever in St. Martin. So, the Yellow Fever vaccine is unnecessary.
These tips ensure your Saint Martin travel is nothing short of a memorable adventure.
Crafting Your Dream Vacation in St. Martin
Embarking on a St. Martin vacation means exploring a blend of cultures, pristine beaches, and culinary delights beyond the common tourist's eye.
Revisiting the Highlights of St. Martin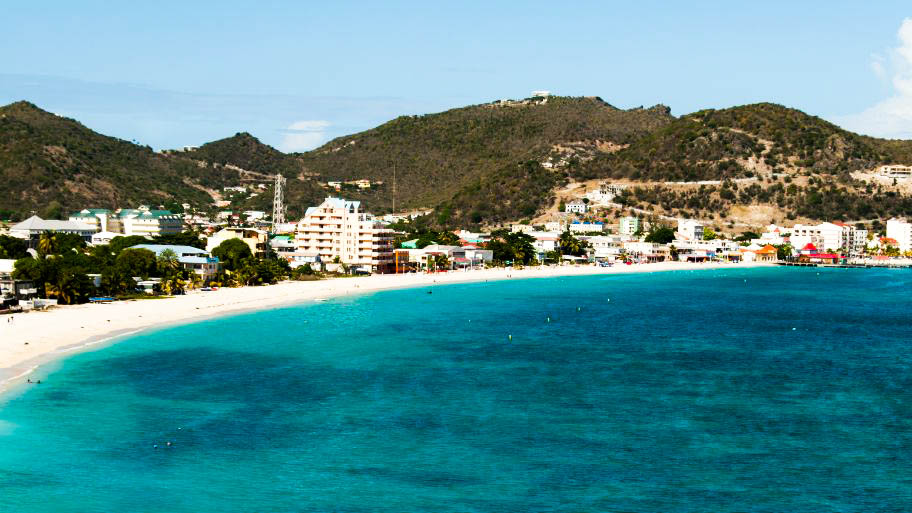 The Essence of St. Martin Vacation
The essence of a St. Martin vacation is its diversity – from the lesser-known yet magical spots like Loterie Farm to the vibrant nightlife. It's a destination where memorable experiences await.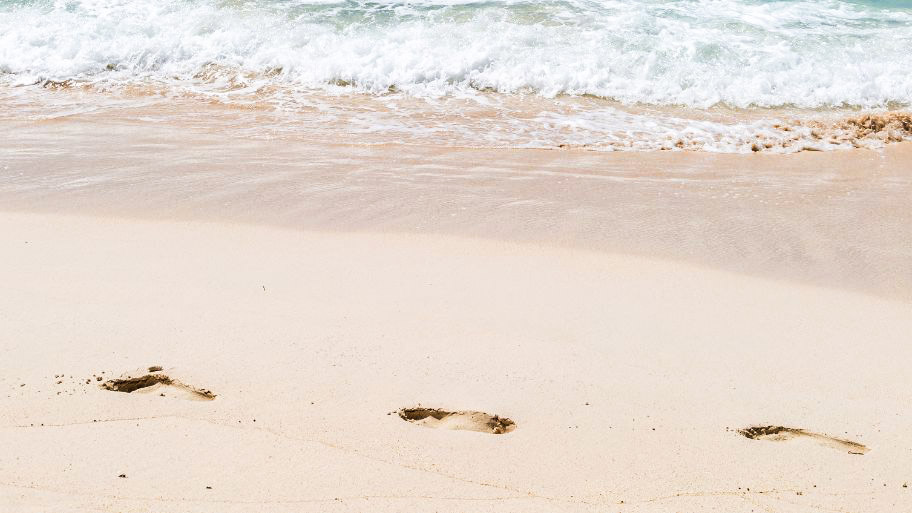 Leaving Footprints in Paradise
As you leave footprints in the white sands of this paradise, St. Martin leaves a lasting imprint on you. So, consider these insights as you craft your unforgettable Saint Martin travel journey.